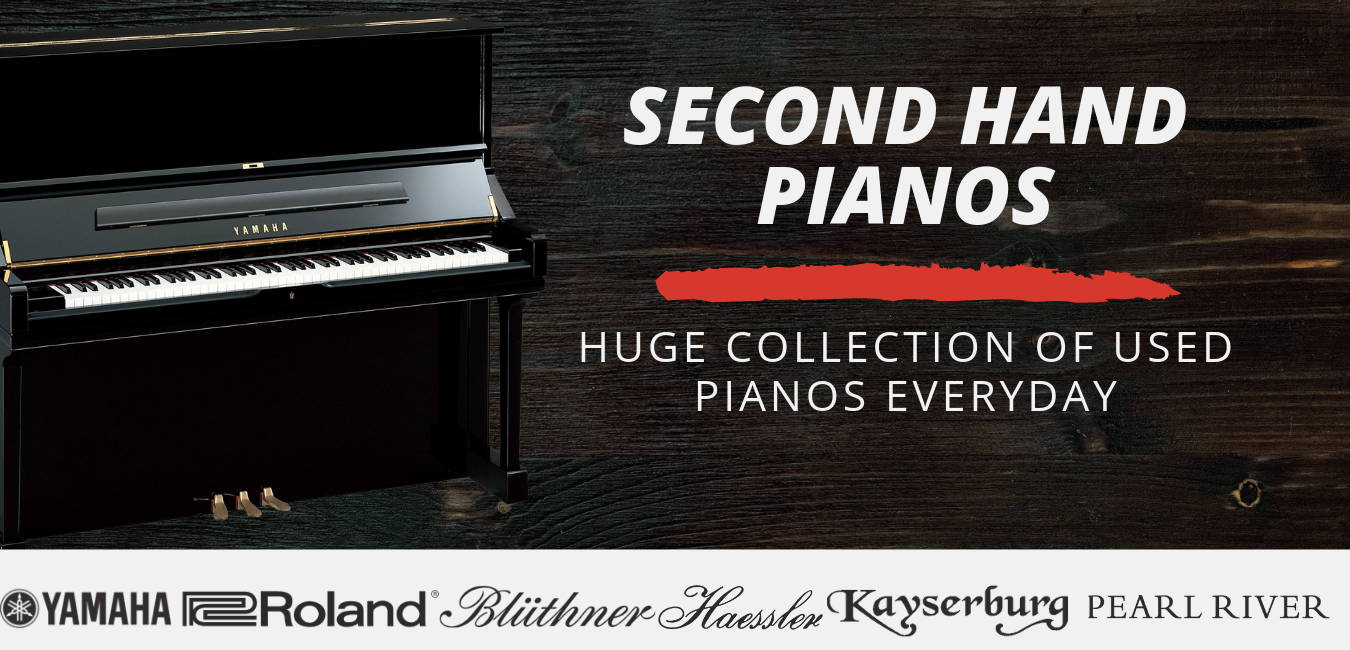 Sky Music Piano Centre - Welcome to one of Australia's largest used piano dealers

Located in Melbourne, Sky Music Piano Centre offers a huge collection of used pianos. Our comprehensive range has been selected to suit every budget and playing style from basic entry level upright pianos to high performance grand pianos.
All second hand pianos have been hand selected, rigorously inspected and serviced by a team of in house certified piano technicians to ensure they're the best quality pianos you can find in the market. We also offer 15 years warranty on all used pianos so you can buy with complete confidence.
Talk to an expert at our Melbourne Showroom today! To contact us or to make an appointment call us on (03) 9546 0188.

We have a huge range of used pianos - New stock Always Arriving!

Used Pianos are always coming and going from our showroom each week so it's not possible to maintain a live list of our entire used piano inventory online. Customers are always welcome to spend time browsing our showroom and trying out our range of used pianos – We always have between 60-80 second hand pianos in the building every day.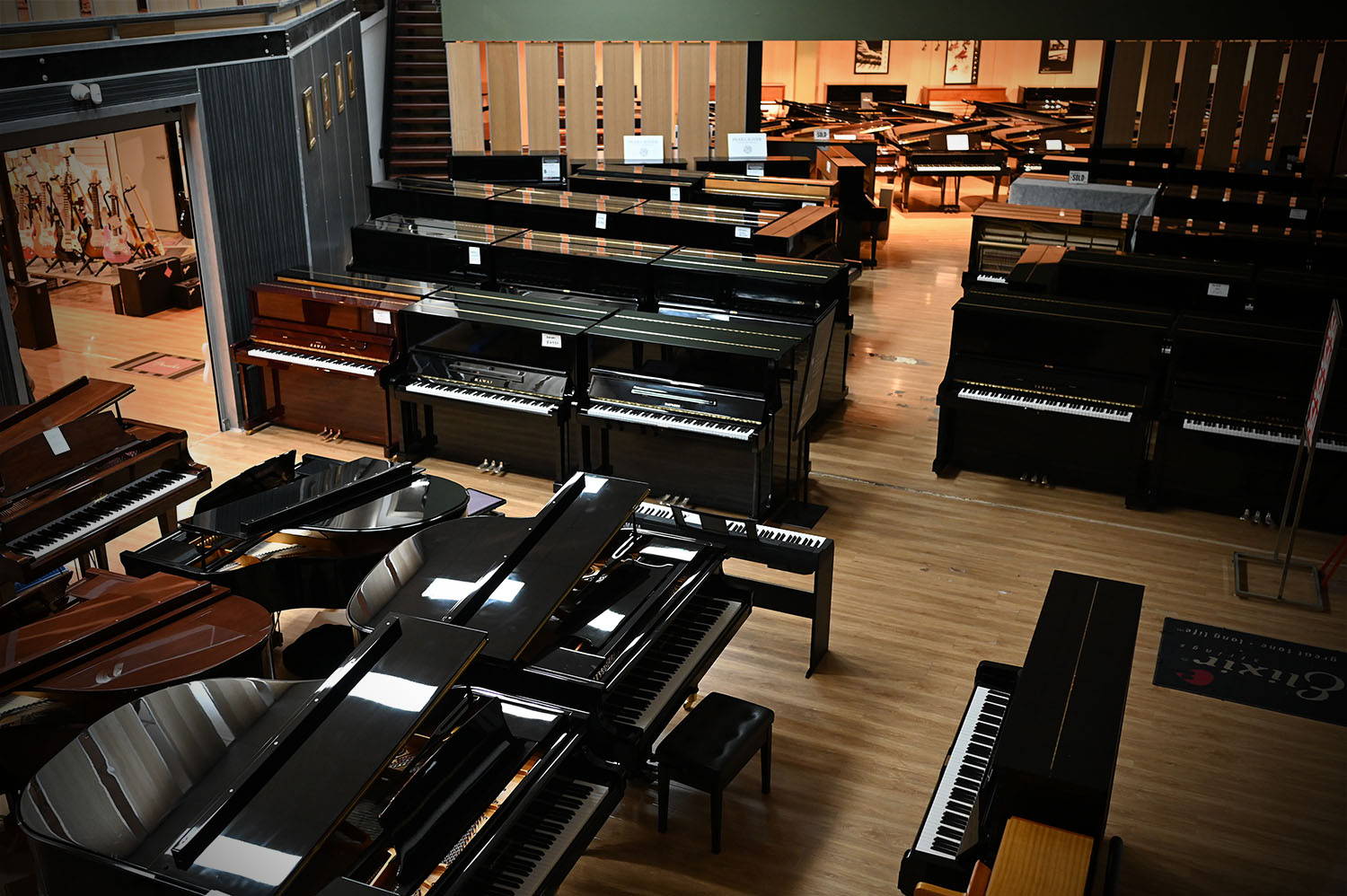 Second Hand Pianos at the Best Prices in Melbourne

No-one knows pianos like the team at the Sky Music Piano Centre, and no-one does deals like the team at Sky Music! Looking for the best prices in Australia? TALK TO US! Not only do we price match but we will do our best to beat any competitor's price. The majority of used pianos in our showroom have been imported directly from Japan and serviced by our in house technicians. What does this mean? You are saving by buying direct with no third party expenses!
Used Yamaha Upright and Grand Pianos

When looking for a second hand piano no other brand is sought out after like Yamaha. Sky Music Piano Centre is your go to New and Used Yamaha Piano specialist in Melbourne. Speak to our experts today to help choose your next Pre-loved Yamaha.We maintain a huge range of used Yamaha pianos at our stores and multiples of the following models are normally available to buy at our shop. However, if you have a particular model you were looking for please contact us before making the trip down to make sure we have it in stock.
Upright Pianos: Yamaha U1, U2, U3H, U3A, U30BL, U30A, U300, UX, YUX, UX3, UX30BL, UX30A, UX300 and more
Grand Pianos: Yamaha G1, G2, G3, C1, C3, C5
If you are looking for New Yamaha Pianos please see our collection here.

Used Kawai and Upright/Grands pianos from other top brands

When you visit Sky Music there's always a huge selection of popular models from the world's leading brands. Our selection of used upright Kawai models include US50, US55, US60, BL Series, BS Series, K Series and more. Our selection of used Kawai grand pianos includes models from the RX Series, CA Series, KG Series and more. We also carry a range of brands from other top Japanese brands including Atlas, Apollo, Brother, Diapson and more!
It's time to become Melbourne's next piano virtuoso! Located along the Princes Highway, people from across Melbourne choose Sky Music to buy their instruments. To contact us reach out on (03) 9546 0188.